Teams and executives are looking to get back to face-to-face meetings with their colleagues in a post-Covid world. However, increasing costs mean budgeting and planning for these corporate meetings can become a substantial and complex task. Our experts have collaborated to create a list of actionable To-Do's to help you figure out how to balance invitations, venues, and food options so you can execute a seamless meeting.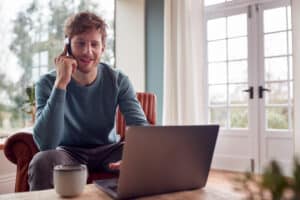 Uniting Remote Teams
After Covid isolation in 2020 and 2021 and remote working in 2022, C-suite executives realized their team relationships had cooled. One exec remarked, "our people are squabbling about petty issues because they lack the personal bonds of the past." Whether the meeting mission is to strengthen team bonds, rally around revised goals, or train on new initiatives, business leaders are pushing to unite remote teams by having company meetings in person and more frequently – with the pendulum swinging back after 3 years of Zooming.  
To-Do: re-acquaint with F2F power (face-to-face)
Expand Networking
With these workplace reunions, Brightspot recommends expanding break times and receptions to allow more breathing room for reconnecting with colleagues. Networking is more popular than ever because online company meetings have an inherent, subconscious bias to reduce discussions and follow-up questions so the on-liners can jump back to the email screen, which has a magnetic pull on them while staring at a screen.
To-Do: accelerate content, shorten sessions, and expand breaks
Budget Busting
Inflation has been the headline (and headache) for every consumer. Brightspot summarizes the inflation impact on corporate meetings, and company meetings travel as "30-20-10" – +30% increase for airfares, +20% for hotel rooms, and +10% for food and beverage. According to the 2023 Global Business Travel Forecast, released by travel management company CWT and the Global Business Travel Association, meeting costs per attendee will be a whopping 25% higher than it was in 2019, followed by additional growth of 7% in 2023.
To-Do: get more meeting budget – or chop down bar hours, breakfast, or break food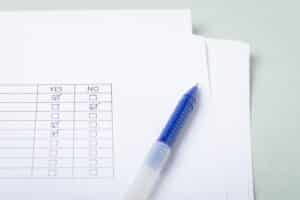 Rethinking Invitees
To manage company meeting costs within budgets, meeting hosts are rethinking which departments, geographies, and teams get invited to the meeting. A software client opted to include field salespeople in their sales kickoff but excluded internal BDRs (business development reps who are more junior and do more prospecting than actual selling).  
To-Do: prepare for hard decisions on invitees or cost overruns
Hotels Are Short-Staffed and Undertrained
During Covid lockdowns, hotels were forced to furlough or lay off most frontline staff. When travel rebounded to 100%, hotels operated at 80% staffing levels as they struggled to recruit back their talent. Many staff had moved on to new industries. American Hotel & Lodging Association reported 87% of hotels are experiencing a staffing shortage, 36% severely so. The unfortunate irony is hotel room rates jumped significantly, but service levels decreased. The pain was most significant in major business markets, where competitive jobs were plentiful due to low unemployment.
To-Do: simplify the meeting and catering demands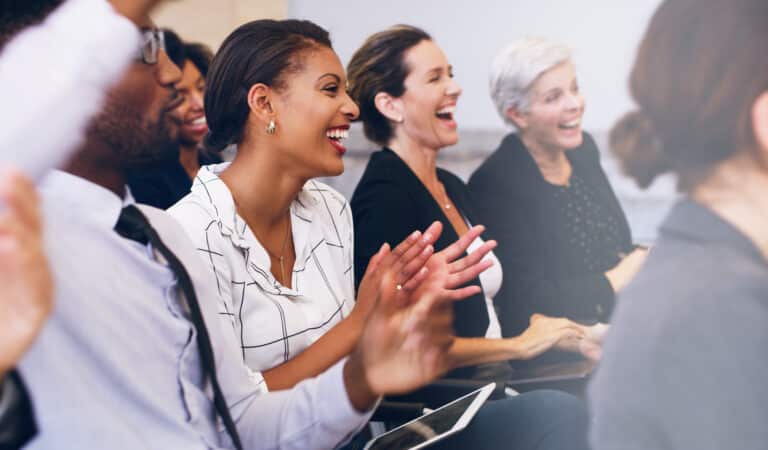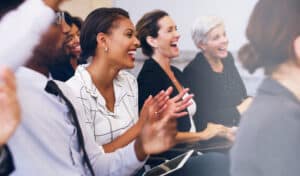 Attendee-Driven Content
A friendly competitor named Greg Bogue at Maritz said, "Events used to be something done to you. Then they were done for you. Now they're done with you. In the future, they'll be done by you." (See Prevue "3 Industry Trends You Need to Know Now" or IMEX Edition of Maritz Global Events' 2022 Industry Trends report.)  Instead of filling every minute in a company meeting with a one-way PowerPoint presentation, increase the use of audience collaboration, Q&A, and flexible agendas. 
To-Do: seek attendee input before and during the meeting
Hybrid Gets Buzz, But Not Budget
Many prognosticators predicted: "hybrid is here to say forever." It was an understandable echo. But with one little problem – cost. (There is that pesky word again.)  Hybrid meetings that include online viewers along with the in-the-room audience require two parallel audiovisual productions. The organizer cannot merely broadcast PowerPoint slides with a narrator; each meeting format requires a different delivery. Thus, running two parallel meeting broadcasts requires roughly double the production budget. After the initial buzz, reality sets in when budgets are not expanded.  
To-Do: record the CEO keynote, edit it quickly, and rebroadcast it online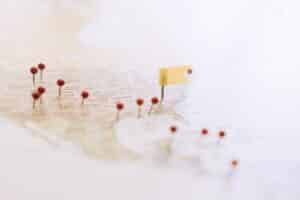 2nd Choices and 2nd Tier Cities 
A lot of digital ink has been splashed about cost increases for corporate meeting planning. Another ramification is many organizers are evaluating 2nd-tier cities as a cost saver. But another trend is also affecting destination and host hotel decisions. 1st-tier cities and top-tier hotels have been swamped with demand. Q1 and Q2 are sold out in many locations, so companies are being forced to look at 2nd choices for locations, hotels, and dates.
To-Do: be flexible; a new experience might engage the team and break habit-thinking
Sustainability Gets Attention, But Not Funding
The IRF reported in "Social Responsibility & Sustainability" that sustainability is a passionate topic for meeting planners, CEOs, and Millennial attendees. But if sustainability increases costs or alters the banquet menu, most companies back off and quickly flip to doing what can be done sustainably without additional charges.
To-Do: do what we can to be good environmental citizens
Regardless of the industry, corporate meetings play an essential part in operating a company successfully. They bring people together from different roles, departments, and geographical locations to discuss and align on the strategy that moves a company forward. There are a variety of elements, such as the right venue, audiovisual, F&B (food & beverage), registration, agendas, and so much more, that when sourced, planned, and executed, create an efficient meeting that yields desired results. Our teams do the research and background work so you can sit back and focus on the high-level decisions. Drop us a line if you want to avoid wasted time, labor, and repeated processes!