Balancing enhanced experiences with increasing costs is always a tricky ask, but even more so based on our incentive travel expectations for 2023 and beyond. From increasing airfare to adjusting your qualification rules, our experts have collaborated to create a list of budget busters and actionable To-Do's so you can execute a flawless company trip.
Budget Surprises For Air
The same 30-20-10 "vacation inflation" that impacts meetings is walloping incentive travel budgets too. A bit of good news is that hotel rooms were likely contracted long ago before inflation surged, so hotel costs for company trips or incentive trips should be fixed with no risk of budget variances (unless the company exceeds its room block, forcing it to pay higher rates for incremental rooms). A potential budget-buster for 2023 company trips will be airfares, which were likely estimated 12 months ago before the 30% jump from rising fuel costs and surging demand.
To-Do: revise airfare forecasts, get more budget, or be prepared to trim elsewhere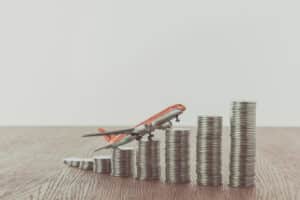 For 24… Lower or Shorter… or Get More
When contracting future 2024 incentive trips, some companies understand the new 30-20-10 costs and are increasing budgets accordingly. But, many companies have restricted budgets, whether it is due to a public company financial restriction or underlying business impacts on their revenues or operating costs. If "get more money" is not an option, sales leaders will be forced to lower the number of winners,  shorten incentive trips by a day, or pull the reward trip closer to home.
To-Do: pitch the CFO with this newsletter and other industry data
Farther After Nearer
Last year, Brightspot shared the trend would be "nearer in 22 and farther in 23." Both predictions came true. 2022 saw many company trips and incentive trips staying within the region (generally a North American destination of US48, Mexico, or the Caribbean). Now, in 2023 and 2024 company trips and incentive trips are going farther to Europe, Hawaii, and other transcontinental stops.
To-Do: promote the farther, bucket-list destinations vigorously to drive sales and ROI
More Free Time
The 2022 IRF Destination Preferences Study asked trip winners to rank the most important qualities of an incentive trip. The #1 ranking was a surprise – "ample time to relax" was named the most important by 89% of respondents. An industry competitor surveyed all their incentive trip attendees on their preferred activities. A logical guess would be the spa, golf, or catamaran sailing. However, the #1 choice was a day at leisure to enjoy the resort. Allow attendees the chance to relax after being stretched thin professionally and personally by adding more time at leisure; it'll also help stretch your budget!  
To-Do: avoid over-programming, add free time, save money, and please winners!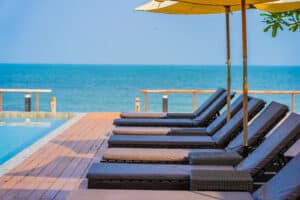 New Look At Qualification Rules
Politicians say, "don't let a crisis go to waste," – to push a change that might be objectionable in good times. While voters and taxpayers hate the manipulation, the post-Covid rebound is a fitting time to break past precedents. Companies are rethinking incentive trip qualification rules to ensure they align with their new goals, go-to-market priorities, and budget constraints. And many leaders are adding "Friend of Sales" winners from other departments to recognize critical employees who are helping drive top-line revenue growth.  
To-Do: shred the rules and grab a clean sheet of paper
Recognize To Retain Talent
Every CEO interview mentions the talent flight risks from The Great Resignation. It threatens sales, customer service, expertise, excellence, and just about everything else. Research studies and executive interviews highlight the powerful impact of recognition on retention. Now is the time to double efforts on employee recognition, strengthen personal relationships, increase training and professional development opportunities, and add more fun into the workday – whether it be a president club trip, a quarterly spiff, or a personal word of appreciation.
To-Do: surprise & delight top personnel
Local Gifts
While everyone loves a new pair of Maui Jim shades on their beach getaway, local gifting has risen for two reasons. (1) The younger generation of winners values authenticity, cultural connections, and reinvesting in the local community. (2) Local gifts can save fuel costs, shipping, and even local customs and import taxes.  
To-Do: bring the local market vendors to the welcome reception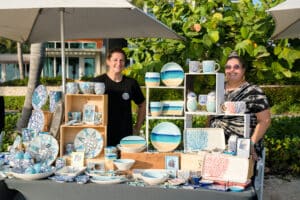 Incentive Travel Builds Culture
Ninety-one percent (91%) agree that, with a dispersed workforce, incentive travel has an even more critical role in building engagement and company culture, according to the annual, comprehensive Incentive Travel Index study from the Incentive Research Foundation (IRF), Society for Incentive Travel Excellence (SITE), and Financial & Insurance Conference Professionals (FICP). While one would expect financial ROI as the reason for gathering top performers, 66% of buyers declare soft power benefits, such as a focus on company culture, engagement, and relationships, to be more important in future programs.
To-Do: recognize the best-of-the-best to fuel culture
The Other Diversity
One final outlook, which could be obvious, is often overlooked. "Diversity is our strength" is a common mantra. For all the passionate chatter on diversity, there is another diversity – that is not gender, race, religion, or sexual orientation – and it has the most direct impact on the workforce. It's generational diversity.  
A LiveCareer study found 89% of respondents considered generation diversity in the workplace as a positive element of work, and 87% viewed the opportunity to learn from each other as a good thing. Regardless of whichever generation we fall, we must think outside our age to engage and motivate our target audience effectively. Baby Boomers are shrinking, and Millennials are expanding. In 2016, Millennials became the largest slice of the workforce.  
"The younger workforce craves experiences rather than cash or products, so incentive travel will be even more appealing to them," said SITE's new CEO, Annette Gregg. "They value purpose-driven companies and programming, a commitment to community, professional development for career advancement, and tools that help plan programs with purpose." After 2 years of Covid-dominating discussions and the rebound year for meetings and travel in 2022, Brightspot recommends that 2023 be the year of rethinking program design for generational diversity, and then reworking communications to articulate the program shifts powerfully. All generations value highly recognition and appreciation, but they interact differently with meetings, incentive travel, channel incentives, and sales contests. 
Our incentive travel programs are uniquely designed for your team to create experiences and a corporate trip that your group will never forget. At Brightspot, we are committed to providing exceptional consultation to our clients to make their club trips stand out. Our teams do the research and background work so you can sit back and focus on the high-level decisions. Drop us a line if you want to avoid wasted time, labor, and repeated processes! Brightspot can be your helping hand every step of the way.