CHANNEL PARTNER REWARDS
channel incentive programs that increase sales

An effective channel incentive program doesn't just motivate sales reps but creates a brand ambassador through a lasting relationship. Rise above the commission-only model that only ends up being remembered as compensation. It's time to build a channel incentive that generates genuine excitement and increases partner loyalty.
Brightspot specializes in designing channel incentive programs that attract attention from channel reps and make your job easier. We work with you to make a completely unique program that stands above the rest with full transparency and no red tape by combining our proprietary, customizable Ignite platform and award-winning professional services from our incentive program managers.
Not sure where to start?
We've got you covered.
We created this handy guide on what your channel incentive should look like.
Get the roadmap from the experts on how to revamp your:
• Program Structure
• Reward Types
• Timeline
• Budget
• Technology
• Communication

Incentive Program Structure
An effective channel partner promotion, or incentive offers and rules, must be designed to achieve your objectives and budget parameters. They are the shorter outline of full-length, legal T&Cs (terms and conditions). Tell the participants what you want them to do and what they will earn for doing it. "Do this. Get that." It's something frequently called the WIFFM – the "what's in it for me" factor.
Channel incentive design is a mix of both science and art. The expertise of incentive companies that specialize in channel partners is a unique area of expertise. They've seen good design — and bad design. They've seen similar incentives in similar industries for similar situations. "Best practices" is an overused phrase today, but true channel incentive companies will help with valuable best practice expertise.
There are several incentive program types to consider:
Open-Ended Programs (Everyone can win)
Enable all people who achieve program goals to earn awards.
Closed-Ended Programs (Only the top few win)
Have a pre-determined, limited number of award earners.
Plateau Programs (Tier 1, Tier 2, Tier 3)
Provide awards at different levels of program achievement.
Open-ended programs enable participants to win based on their own actions and therefore give partner participants the greatest potential control over their success. Research confirms that these programs generally have greater motivational value, because they offer accessibility to the broadest audience. These programs have the most impact on middle-level (B) performers, who have more capacity to grow. A properly structured program will have a lower net cost — If it fails to reach the goal, the absolute cost is less and if it exceeds the goal, it pays for itself with incremental gross margin on higher sales.
Closed-ended or "tournament programs" have a predetermined, limited number of winners. Although they have the benefit of letting you offer a larger, more impressive award with a fixed, predictable budget, research shows that they can discourage many participants, who feel they cannot win. Nonetheless, closed-ended is popular for many incentive travel programs (eg. President's Club Trips).
Plateau programs, or tier programs, provide awards at different levels of program achievement. By awarding participants points at specific intervals of performance improvement, you not only reduce the impact of budget uncertainties associated with open-ended programs, but give people an extra reason to work a little smarter to reach the next level of performance.
We go into a little more depth on these program structures in this blog post if you'd like to learn more!
Incentive Reward Types
Focus your attention on determining the most motivational awards:
• What will catch their eye?
• Are they sports enthusiasts?
• Do they travel extensively?
• What have they done or earned before?
• What is the hot destination or cool gadget?
The Partner Award Matrix on the right summarizes the pros and cons of each reward type, along with our specific recommendations for channel research.

Backed By Research
The all-time classic research paper on this subject is "The Benefits of Tangible Non-Monetary Incentives" by Scott Jeffrey, assistant professor in the Department of Management Sciences at the University of Waterloo, Ontario.
The research identified four key reasons for using non-cash awards in incentive or recognition programs:
Evaluability // Daydream value
When properly presented, non-cash awards ignite the imagination in a way that enhances their perceived value. The participant's reaction to the award substitutes for its actual value.
Separability // Not compensation
Non-cash awards deliver more recognition because they don't get mixed with compensation. Cash invariably turns the extra reward into expected compensation. Cash creates entitlement — you can give it, but you cannot take it away. Non-cash spiffs can be turned on and off without entitlement problems.
Justifiability // Guilt-free splurge
Participants receive special satisfaction from non-cash awards because there's no guilt associated with spending them. If a male participant has 50,000 points, he can guiltlessly select the 70" plasma TV for football season. But if the reward had been $2,500 in cash, he and his wife might debate if instead they should pay off a credit card or start a college fund.
Social Reinforcement // Trophy value
People feel free to talk about non-cash rewards in a way that would be inappropriate for cash compensation. It's socially unacceptable to brag about your bonus or commission, but it's acceptable to talk about an incentive trip to Maui. Non-cash prizes provide a tangible symbol of achievement.
Because we believe in putting forth a little "something extra" in everything we do, we have two more benefits of non-cash rewards:
Memorable // Halo effect
Surveys show that merchandise and travel rewards are remembered longer than cash, with a longer-lasting boost in performance. They provide a lasting reminder of success and reinforce a positive association with the sponsoring company. For example, try to remember an employee reward, trip, or merchandise you won. Now, do you remember the amount of your bonus that year?
Promotable // Buzz factor
Cash is hard to promote — unless you keep increasing the amount. A trip to Monaco, a new HDTV, the latest i-anything from Apple, or big diamonds create visual interest that engages participants' brains — they see the reward, they want the reward, and they consider how they can improve their performance to earn it. Plus, a buzz factor occurs when employees talk about the prizes.
Channel Incentive Design

Timeline
Consider your implementation schedule before launching your channel incentive. Different programs will require different timelines and have a few important considerations to keep in mind.
Duration
Research consistently suggests that programs too short in duration often fail to achieve buy-in because it takes people too long to learn about them before they're expected to act.
Sales Cycle
Consider the timing and length of your promotion. If you have a 6-month sales cycle, then the incentive contest period should be longer. Otherwise, you will only motivate reps to close deals that are already in the pipeline.
Ramp UP
We regularly see disappointment in the ramp-up time of new channel reward programs. The sponsors always expect it to be much faster (because they are familiar with the reward program, it's important to be the sponsor, and mistakenly they think the channel will grasp it quickly). Due to the disconnected nature of channels and lower "quota share," new channel reward programs ramp up slowly.
There's a quick surge initially from a small group of reps who are actively engaged with the sponsor (or just love spiffs!), then a slower but steady increase in participation for months 3-12, and finally the participation line flattens a bit until the reward program is fully ramped at 18-24 months.
Channel Rewards Budget
If Incentive Program Design is the work of the incentive psychologist and Rewards are the motivational coach… then Building the Budget is the role of the wise financial planner. Properly designed, a channel partner incentive program will be self-funding with incremental gross margin on the increased sales volume.
Play around with some "what-if" scenarios with our budget calculator
Calculating the budget begins with the two most important perspectives of an incentive program:
Company Perspective
Analysis of internal factors
• Revisit your company/program goals
• Determine if the program will be based on incremental sales, competitive response, growing market share, new product line sales, or sales enablement
• Identify the importance and profitability of each activity or eligible product sale
Participant Perspective
Analysis of demographics
• Re-examine your participants base
• How many participants? Are they likely to participate?
• Reward selection/value based on assessment of what it takes to motivate participants
• How much is enough? Is there an amount that's too much?
Estimate your participant "take rate" for the % of eligible sales that will be claimed. If channel partners must submit claim forms for eligible sales, then the take rate might be 20-40%. If eligible sales are automatically reported via a file download from the partner relationship management (PRM) tool, Salesforce, or other order management system, then 100% of eligible sales will be reported, but only 25-50% might be redeemed for rewards. Research studies show that when participants do not take actions to report their sales, then the take rate declines dramatically.
Channel Incentive Software

Behind the scenes of your channel reward program lies the backbone of its long-term success. More than just a pretty web design, the technology infrastructure and databases supporting your incentive are vitally important to its smooth performance, engaging UX (user experience), and ease of maintenance. We support every channel incentive program with our in-house software incentive platform, Ignite.
If a company has less than 50 participants and less than $25,000 in awards, Microsoft Excel spreadsheets can be sufficient technology. If rewards are greater than $25,000 or participants exceed 100, then a true incentive technology platform is a must, with interactive website tools and back-end databases.
A strong technology platform that allows for quick implementation, effective communications, a flexible back-end database, and seamless program administration is key – and alleviates strain and ambiguity. For instance, our Ignite Platform enables quick launches and provides technical options that make set up fast and flexible.
A good technology solution will include these web pages: Home, Program Rules, Enrollment, Current Promotions, Claim Form, My Account, Award Catalog, Award Redemption, T&Cs, FAQs, and Contact Us.
Channel incentive website deliverables should include:
• Website development
• Customization options
• Content management systems
• Online forms
• Redemption or shopping cart functionality
• Secure data center hosting and monitoring
Communication
Far too often, the channel promotion strategy is an afterthought late in the incentive launch. Like any successful marketing effort, an effective incentive needs a comprehensive campaign strategy, creative theme, targeted messaging, and communications timeline to support your incentive deliverables and create top-of-mind awareness.
In today's world, people are bombarded with information. Emails stuff inboxes at the rate of 200+ per day. Users glance for a fraction of a nanosecond, with their index finger on the delete-key, rapidly clicking like a teenage video gamer. It's vital that your promotional strategy not depend solely on a few emails; your message must break through the clutter.
Create a collateral campaign to drive home the channel incentive with participants:
Theme
A clever, attractive theme can go a long way. Tie it to your program goals. Use the natural attraction of the travel destination or awards for visual interest. Evaluate style preferences — conservative, hip, retro, fun, corporate, or informative. Ask yourself: what do you want the audience to feel or think when they look at the graphics?
Kickoff Announcement
Custom design a promotional flyer to generate excitement and share high-level details (incentive dates, eligible employees, program objectives, rules, and most importantly, the awards). Promote the overall program and direct everyone to the incentive website for full details. Include a clear call-to-action.
Graphical Email Announcement
Convert the kickoff announcement to a PDF or graphical, HTML email and blast it to participants. Consider breaking the graphics and messages into pieces for a multi-touch email campaign.
Postcards
Direct mail postcards are making a dramatic comeback. Email marketing is over-saturated, with open rates and click-thrus declining further and further. Mail a visually-engaging, custom-designed, full color, cardstock postcard to catch their attention and convey importance.
Banner or Button Ads
Consider online ads (especially for external channels). Post ads on employee intranet sites and partner portals too.
Posters
Themed, 18×24, full color posters are super billboards in large offices or in break rooms of retail businesses.
Monthly Statements / Newsletters
Electronic statements give detailed feedback on points, current ranking, and status; communicate messages from management; recognize winners; and announce new program information. For an improved user experience, personalize your message with variable content based on the user profile.
Giveaways
Tangible, promotional items generate excitement and motivation for the incentive program. When an employee uses a practical item like a pen or mouse pad, or is amused by a tactile toy like a stress ball, they are reminded of the incentive program. We recommend one giveaway at kickoff and another at program mid-point to serve as an effective reminder.
Kickoff Kits
We love 3-dimensional kits with a "thud factor" — a custom box of collateral and giveaways that makes a thud sound when it lands on a desk. Kit ideas include: giveaways, brochures, selling aids, tip sheets, notebooks, pens, posters, window clings, etc.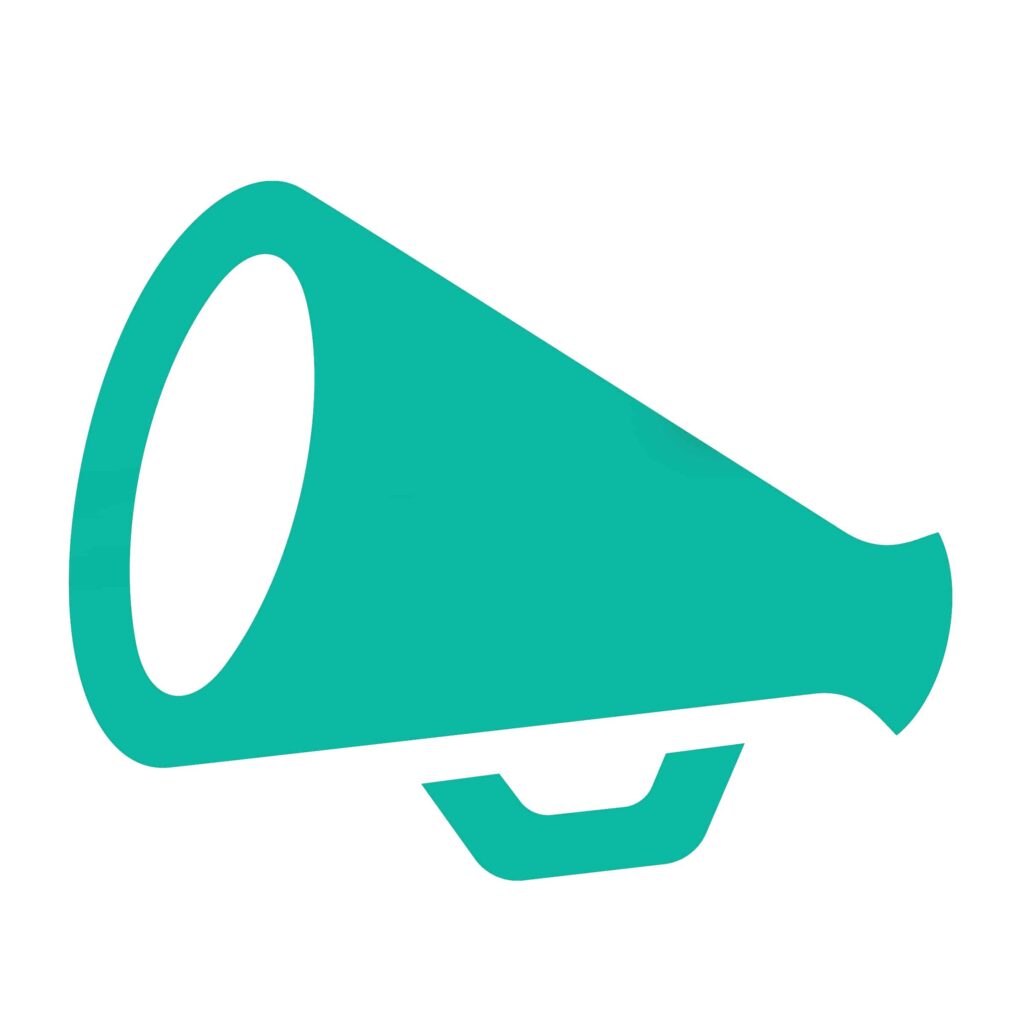 Already have a
channel incentive program?
Brightspot can help you manage and optimize your current program too! Let us carry you to the finish line.
Full Software Solution
Automate your reward fulfillment, streamline communication with program participants, and track all progress along the way with a reporting dashboard in our  incentive software platform, Ignite.
High Touch Service
We're people-people who go above and beyond to make sure your job is easier and your program is better. Pick up the phone, send us an email, shoot us a text; we'll be there 24/7 to meet your needs.
Increase Quota Share
Just need more attention from reps? Our commitment to design and unique program creation makes your brand stand out and sets the foundation for keeping your products in front of the competitions.
Let Us Help You!
Program Types
Channel Reward Programs
Partner Rewards
Dealer Incentives
Wholesale Distributor Incentives
Training and Sales Enablement Incentives
Global and International Rewards
Services
Award Fulfillment with Customized Catalogs
Phone, Web, and Email Support for Program Participants
Program Design & Management
Website & Mobile App Development and Hosting
Program Communications and Collateral
Tax Reporting
How do I start
the RFP process?

Creating a RFP for incentive agencies can be an unclear process to begin with. We've put together a quick questionnaire that will help organize your needs into an easy RFP template.
Build My RFP
Educate Your
Channel Partners
Using an 'edutainment' roadshow for one of our client, Avaya, we were able to successfully inform their channel partners across the nation of their new healthcare vertical in a fun 'escape room' setting.
Check out the full success story and see if this is a bright idea that your program can benefit from!