The past few years have brought with them an ever-changing landscape, no matter your business or industry. A new year means a fresh start – whether you're planning to introduce a new channel incentive program or sales incentive program, looking to increase loyalty within your channel, or need tools to help revamp and refocus your current program. Based on industry trends, our experts have collaborated to create a list of expected trends and actionable To-Do's for the upcoming year.
Refocus On New Goals
After 3 years of lockdowns, disruptions, distractions, stock market swings, work location changes, Zooming, and personnel reshuffling – business leaders must catch their breath and refocus all channel incentives and internal sales contests on their new business reality and GTM (go-to-market) goals.
To-Do: avoid the temptation to rinse the tried-and-true
Sales Contests To Engage and Recognize
A wise sales coach said, "sometimes, salespeople need to believe they can succeed." This is especially true for newer reps. A quarterly sales incentive or channel incentive contest signals that the VP of Sales believes some folks will succeed. Three years of tight budgets squeezed out many spiffs. 2023 is the perfect time to add a little extra excitement and friendly competition to engage the reps, plus it is an ideal time to recognize top achievers. Focusing the team's energy on a specific target can block outside distractions too.
To-Do: prizes pay for themselves with incremental sales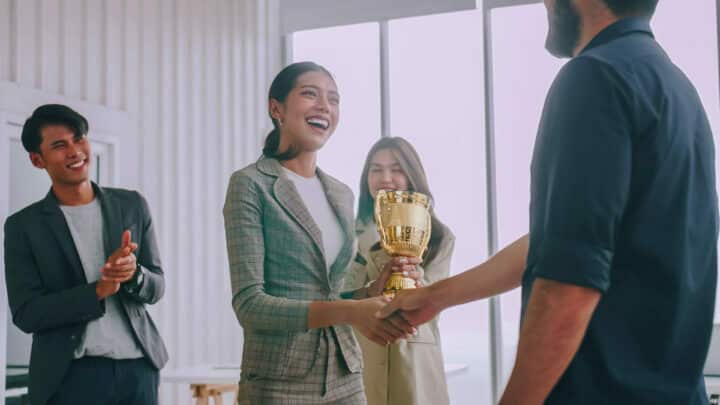 Channel Rep Recruitment
McKinsey and other HR consultants named 2022 the Great Resignation or the Great Reshuffling. The ups and downs moved around channel reps quite a bit. And, a low quota share (low % of sales attributable to a promoted brand) correlates to low mindshare when the rep's bag is full of 10-20 brands they can sell. Doubling up on rep enrollments in channel incentives will establish the valuable 1-to-1 communication link from the manufacturer to the rep directly without relying on the reseller to pass along communications.
To-Do: use a refer-a-friend enrollment incentive to expand your seller email list
Simplification
Shortly before the pandemic distracted us and turned months into dog years, the IRF published a fascinating study on What Top-Performing Companies Do Differently with Incentives and Reward. Surprisingly, simplifying program rules was a success driver for the best of the best. Two effective techniques were simple rules and simple communication. Channels are inherently cluttered due to competing spiffs. Overly complex offers with lengthy explanations deter reps from following the steps leading to a sale to a reward. With information overload, it's more important than ever to be simple and straightforward.
To-Do: K.I.S.S. your sales team (keep it super simple)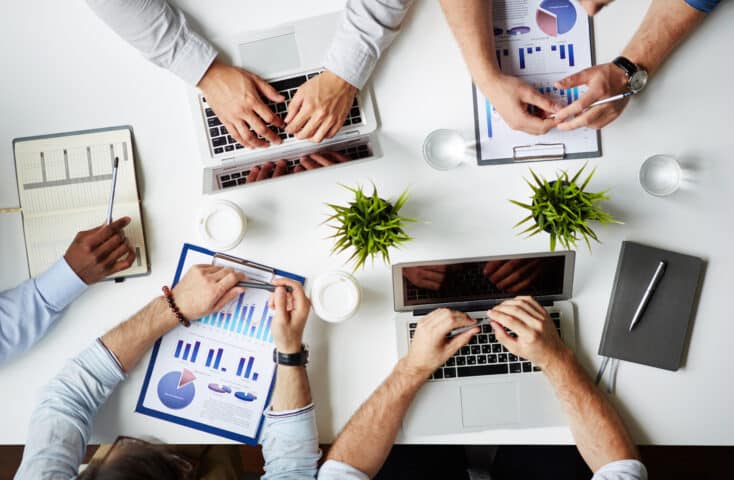 Think Margin, Not Revenue
Design sales incentives and channel incentive programs that maximize higher gross margin products rather than revenues alone. Many companies are struggling with flat revenues but rising costs for headcount, vehicles, fuel, and materials. Average transaction sizes are getting squeezed, and enterprise-level sales are sluggish. Many businesses are swinging toward MRR (monthly recurring revenue models) but struggling to transition from legacy products.
To-Do: focus spiffs on high gross margin makers
Go Rich, Stand Out
Incentives got devalued in 2022 by inflation, and in the channel space, competition for mindshare is intense, with ten different companies offering rewards to a typical channel rep. Some manufacturers have gone big to stand out, such as $500 for a qualified meeting or thousands for closed deals on a new product launch. It's risky to start a bidding war, but a short-term, attention-getting offer could swing loyalty. And remember, the take rate (redemption rate) will fall below 100%. Many eligible channel sales go unclaimed, so actual claims might be only 50% of eligible sales.
To-Do: go big on the most important product
What's Old Is New
After 3 years of supply chain delays and sequestering within the four walls of personal isolation chambers, consumer spending has surged (whether it's from "free" government stimulus money or opening their own wallets), so incentive participants desire new toys too. Prepaid Visa cards were the #1 award to maximize freedom of choice, but there is a downside when these cash-like awards disappear into groceries, gas, and fast food. Brightspot believes 2023 will see a resurgence in memorable, tangible awards that provide an immediate splurge and lasting trophy value.
To-Do: single-merchant gift cards preserve freedom of choice and direct redemption to high-quality stores
Universally Trending: Generational Diversity
Not to be outdone, one trend is dominating the workforce: generational diversity. We must think outside of our age to effectively engage and motivate our target audience. Brightspot recommends 2023 be the year of rethinking program design for generational diversity. All generations value recognition and appreciation but interact differently with meetings, incentive travel, channel incentives, and sales contests.
Understanding industry trends and changes can make a big difference in the success of your program. At Brightspot, we are committed to providing exceptional consultation to our clients to make their programs stand out. Our teams do the research and background work so you can sit back and focus on the high-level decisions. Drop us a line if you want to avoid wasted time, labor, and repeated processes! Brightspot can be your helping hand every step of the way.