A showroom sales incentive program, also called a showroom loyalty reward program, is a motivational structure for manufacturers to reward sales representatives who work within a retail or wholesale showroom. It indirectly targets retail customers who visit physical showrooms or brick-and-mortar stores. The goal of such a program is to encourage sales reps to achieve higher levels of performance, meet sales targets, reward repeat purchases, deepen loyalty to featured brands, enhance product knowledge, and contribute to the overall success of the showroom. Incentive programs can be a powerful tool for boosting morale, increasing sales, and fostering a competitive and motivated sales team.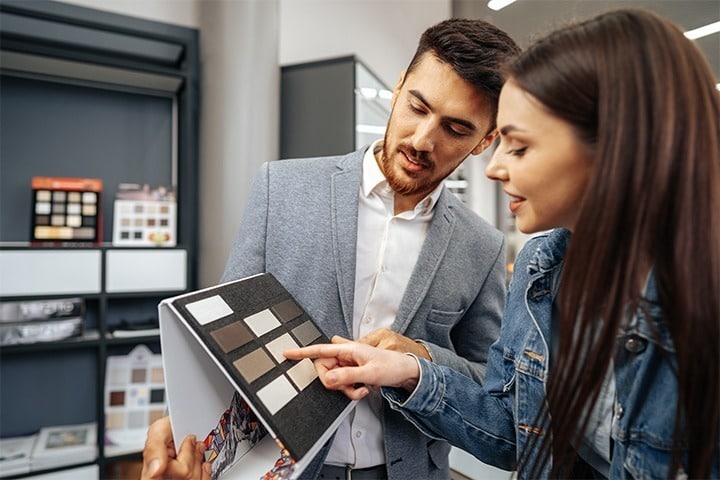 Industries Using Showroom Incentives
Showrooms provide a physical space where customers can experience products firsthand before making purchase decisions. Showrooms allow buyers to learn more about a broad range of products, receive expert assistance, and view product features. These industries commonly sell through showrooms, which are a good sales channel for incentive loyalty programs.
Kitchen and Bath Fixtures
Appliances
Cabinets
Lighting
Tile, Carpet, and Flooring
Furniture and Home Decor
Electronics and Audi-Visual Equipment
Luxury Goods, Watches, Jewelry
Musical Instruments
Outdoor Equipment, BBQ Grills, Bicycles, Camping Gear
Boats and Yachts
Automotive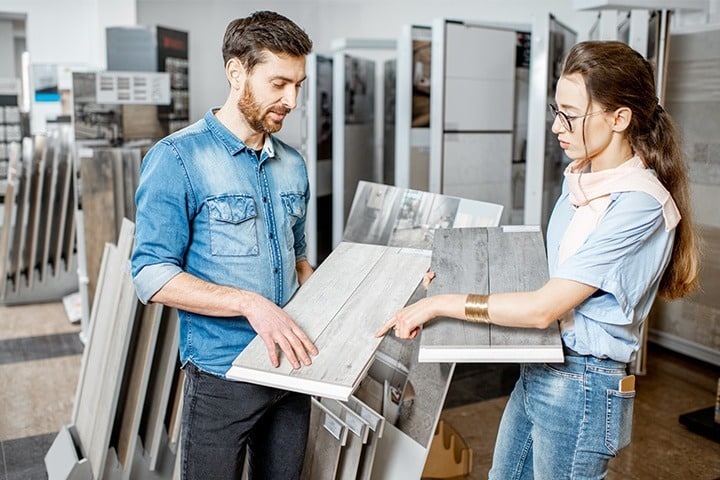 Audiences for Manufacturer Incentives
The audiences for manufacturer incentive programs are primarily the sales representatives. Still, they can reward a broad range of influencers, buyers, contractors, and installers with sales incentives, rewards, or rebates, including:
Sales representatives
Showroom professionals and staff
Sales managers
Designers and consultants
Architects
Contractors and subcontractors
Installers
Homebuilders
Showroom Loyalty Goals
The manufacturer who sponsors the showroom incentive program strives to protect the "A" salespeople and grow "B" salespeople. To do this, showroom loyalty programs focus on the steps to the sale and reward throughout the sales cycle process. Data analytics finds insights, increases wallet share, and supports strategic decisions.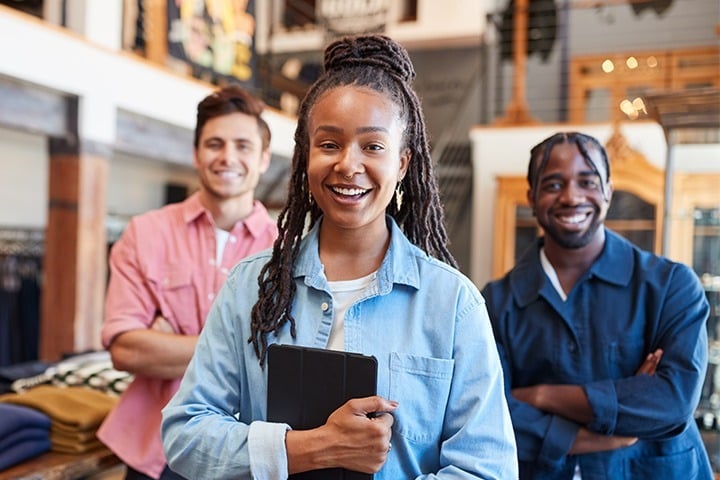 Incentive Mechanics and Strategy
Enrollment
Showroom associates are invited to join the loyalty incentive program by registering on the program website. Enrollment captures name, email, phone number, showroom company name, location, SSN social security number (for tax reporting), and consent to terms and conditions (T&Cs).
Program Rules
Define the specific objectives of the incentive program. This includes the rules for targeted product lines, the reward value per product sold (either point per unit sold or a % of revenue), and eligible dates.
Learning
Training incentives are an essential tactic for increasing loyalty. The familiar business saying is, "Salespeople sell what they understand."  Micro-learnings that take 3-5 minutes to complete are the sweet spot. Manufacturers can reward each learning met, or spin-and-win games can allow sales reps to win a larger prize without the expense of every training earning an award. Brightspot has proprietary game technology that empowers clients to set daily or weekly reward budgets, control odds, and ensure each location periodically has a prize winner.
Awards
Over time, the points accumulate, and the showroom associates accumulate points that can be redeemed. Award options include merchandise, travel, retail-merchant gift cards, and Visa prepaid cards. The Brightspot catalog is "award neutral" because Brightspot does not push a particular reward type upon every client but uses motivational expertise to recommend the best options based on the audience demographics, the volume of sales transactions, the value of each sale, and the competitive landscape.
Tiers
Some showroom loyalty programs have tier levels based on the number of points an associate accumulates. As they reach higher tiers, they unlock additional benefits, rewards, and exclusive offers. Tiers could be based on metals (silver, gold, platinum) or gems (ruby, sapphire, diamond).
Promotions
Sales incentives can be targeted for new or featured products. In industries like kitchen and bath, the sales associate could be rewarded extra for increasing sales of another product line.
Communication
The sponsor must communicate regularly with participants using multiple channels, such as the website, email, text messages, banner ads, and direct mail. They inform participants about their point balances, special offers, points required to achieve their wish list goal, and new training courses.
Dashboard
Brightspot has developed a proprietary "PED" (participant engagement dashboard). The PED features product banner ads, current product promotions, the share of business % (to encourage greater wallet share by selling other product lines), learning courses available, and suggested next actions to guide the retail associate to increasing levels of knowledge, rewards, and loyalty!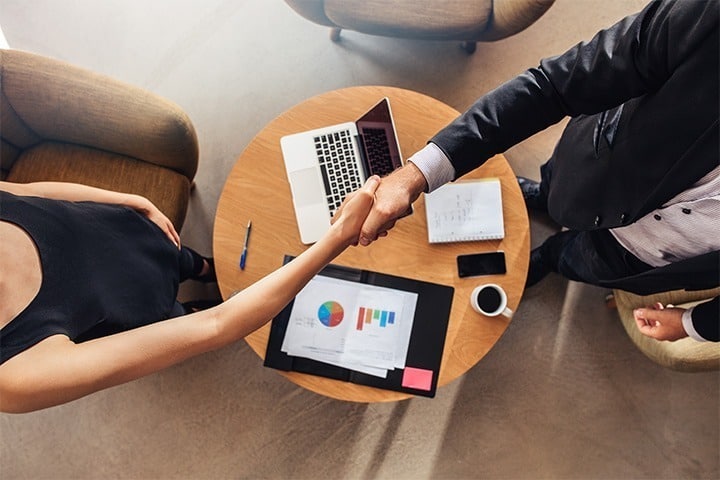 Incentive Loyalty Software
Ignite is Brightspot's proprietary incentive reward software platform. The cloud website works equally on laptops and mobile phones. It is "mobile-friendly," which means it is a single mobile responsive platform that adjusts to the user's device and allows retail associates to enter eligible sales from the floor, complete a micro-learning during a slow time, or redeem for their desired prize.
Key features of the Ignite incentive software platform are:
Website content pages
PED – participant engagement dashboard
Data capture via claim forms or sales transaction upload
Eligible transaction verification (based on SKU, dates, etc.)
Point calculations
Award catalog
Shopping cart redemption
Recent News
Brightspot Incentives & Events, a leading agency in the incentives and channel programs space, has acquired Incentive Team, a prominent incentive company specializing in kitchen and bath loyalty programs. With this strategic merger, Brightspot and Incentive Team combine to offer better services to showroom-based industries.
Strengthening Industry Presence: Incentive Team's extensive experience in providing kitchen and bath showroom loyalty programs will complement Brightspot's technical leadership in channel programs, enabling new features and enhanced security and data privacy to its clients.
Continuity in Leadership: Peter Goldberger, President of Incentive Team and recognized thought leader in kitchen and bath strategy, will play a pivotal role in the merger's success as he transitions to an Account Executive at Brightspot. Goldberger's insights and expertise will be instrumental in crafting strategies to protect and grow salespeople, elevating the success of the showroom loyalty programs. He emphasizes the importance of rewarding professionals throughout the sales process, including micro-learnings.
Accelerating Innovation: The merger also aligns with Brightspot's commitment to constant innovation. The web development roadmap includes upgrades to the PED (participant engagement dashboard), security upgrades, data privacy protections, and reporting enhancements.
Let Us Help You Enhance Your Sales Performance
Brightspot is dedicated to helping you optimize your incentive programs and boost sales. As the showroom loyalty landscape continues to evolve, let Brightspot help you stay competitive and thrive in an ever-changing market. Contact us for support in creating engagement strategies and exploring incentive reward programs that ignite and motivate sales efforts. Together, we can achieve remarkable results and unlock new horizons of success. Join the movement and ignite your showroom loyalty today!