Top 10 Incentive Software Platform Features
Incentive software platforms are the backbone of many spiff programs, channel partner rewards programs, and sales incentive programs. There are very few off-the-shelf incentive software platforms available for companies to manage an incentive "DIY" (do-it-yourself). Most incentive platforms are provided by full-service incentive providers who offer software technology – plus consulting expertise, promotional communications, program administration, and award fulfillment.
These are our top 10 recommended incentive software platform features that you should look for to help manage your program:
1. Custom Website
No matter what platform, the process will start with creating a website that administrators use to promote the incentive contest, and participants use to submit sales, review progress, and redeem awards. Where the great platforms separate themselves from the rest is the ability to implement custom-designed theming and professional graphics.
Many platforms say they are customizable, but that might mean merely changing the color of the menu bar or limited frame to upload a graphical header. In today's world where sales reps are using smartphones and tablets, the web technology must be responsive web design (RWD) to dynamically adjust the layout and features of a website depending on the access device.
TIP: Ask HOW exactly customizable your program's website can be. Are there only pre-built templates, or can you create your own? Can you adhere to your company's brand guidelines (font, exact color match, graphics, etc.?)
2. Participant Registration
The last thing you want is for a participant to arrive at your incentive website and wonder if they're in the right place before entering their personal information. Good platforms will include secure forms to capture social security numbers (or international tax id numbers) and other "PII" (personally identifiable information).
Having an autonomous process to register and properly assign your participants is vital to your time management. Using your custom program site, participants can input their data securely and without error while you're free to focus on the big picture instead of getting bogged down with manual entry.
TIP: There is always some concern when entering personal information on any website. Ask about how your incentive software provider will protect participant data from common threats, such as Phishing attacks.
3. Sales Claim Forms
Often, the main reason for the website is for claim forms to capture eligible sales or desired behaviors, especially for channel partner incentive programs where the sponsoring company does not employ the reps.
In two-tier sales models, the company sponsoring the incentive know what partner, dealer, reseller, or distributor made the sale, but they don't know the specific rep. A smart claim form design will be flexible to capture whatever information your program requires, including custom and conditional (if/then) fields.
TIP: While this key feature seems like a given, you need to be sure the software you're using allows for conditional fields. This is especially true if you have different teams or offices that are participating.
Most sales incentive software will have the capability to assign and sort every field of information on the claim form. Still, we recommend having the solutions provider walk you through the process during a demo to be sure.
4. Sales Data Upload
Having an interface to upload large amounts of sales data via spreadsheet or an API (application programming interface) with your CRM (such as Salesforce) is crucial to making sure you don't get boxed into doing massive data entry whenever there are major updates to sales, participants, or points.
TIP: Mass upload is another feature that most providers will offer; however, be careful and read the fine print on how much you can upload and if it automatically detects spreadsheet headings as form IDs.
This is one of the most popular key features for those moving from a spreadsheet-only tracking system to a full incentive software platform, so be sure it accommodates your specific needs.
5. Promo Offer Calculations
No two companies' incentive programs are exactly the same. A powerful database and flexible scripting logic are important for calculating incentive offer points and to promote particular products or services.
Make sure your sales incentive platform can automatically calculate points with multipliers or tiers, so your program design doesn't go to waste. "Multiple Payouts" also allow for multiple participants to earn points on the same transaction, an important feature for those with teams that work together on complex sales.
TIP: Multiple payout is a feature that is often hard to come by in the current incentive software marketplace. If your program allows for multiple salespeople to team up and split a sale's points or if sales are distributed evenly between the team, this is an important piece to your program's successful integration with a platform.
6. Participant Portal
Empowering participants to view their current points and transaction history gives them all the information they need to eliminate emails from flying to your inbox, reduce administrative support demands, and keep the program running smoothly.
Allowing for full transparency allows participants to have a constant connection to the program. When they see how many points they're earning for their sales and what they have used them on in the past, it drives the longevity of the program and the overall adoption rate.
TIP: If the only thing your participants see upon logging in to the program site is their current point total, their experience, and connection to the program dive. Being able to optimize their time and effort within their portal allows for a better understanding of the program and increases the willingness to participate.
7. Award-Neutral Catalog
Offering a high-quality catalog of awards that include something for everyone has a profound effect on the engagement and longevity of your incentive. "Award-neutral" travel, merchandise, gift cards, and even Visa prepaid cards mean having awards that are not squarely categorized for one demographic or another; make sure every individual sees something that motivates them!
TIP: Something to look out for; some companies claim to be incentive companies, but they recommend the same award type for every business need. Those are incentive fulfillment companies and not full-service incentive providers.
It's worth investigating what kind of award options can be included in the catalog. If the answer is a fine selection of gift cards and merchandise from a handful of brands, it's time to look elsewhere.
8. Shopping Cart
Robust incentive platforms will have all the digital backend connections to automatically fulfill participant redemptions without a need to compile award reports and email to fulfillment partners.
Shopping carts offer more than a convenient holding area before checkout. The ability to calculate and fulfill multiple rewards in one transaction reduces hassle for the participant and the administrator by limiting the tracking required.
TIP: Imagine if you had to buy products on Amazon one at a time! The utility of a shopping cart feature on your program site is no longer a quality of life upgrade; it's expected.
9. Reporting Dashboard
A program administrator's best friend, the reporting dashboard gives the relevant metrics to track the results and trends of your program, all in real-time. Keeping your fingers on the pulse of your program with live reporting could be the difference between long-term success and failure.
TIP: There's an important distinction to make on what's reported. First, site analytics (such as page views, time on page, bounces, etc.) can be viewed via Google Analytics, or a similar application. Program analytics (or operational analytics) allows you to track more than just site activity.
Custom reporting should allow for the ability to see important metrics like which award options are being chosen, what sales activities are being redeemed for points, and overall participant enrollment.
10. Security & Scalability
Ask yourself this question with every platform: "can this software grow with my program and protect the data within it?" Imagine the headache from having to switch platforms once your program has too much bandwidth, or worse, experiencing cybersecurity threats from having all that participant data in one place.
We advise that data be kept secure at capture and rest – with secure online forms and encrypted databases.
TIP: Unfortunately, it's not enough these days to protect against spam. Protecting from malicious attacks and threats to your participants' data needs to be a top priority for your solution provider.
The same level of attention to the security needs to be paid, whether it's for a program with 100 participants or 10,000. This is a key factor that needs to be fully researched before ultimately deciding on an incentive software platform.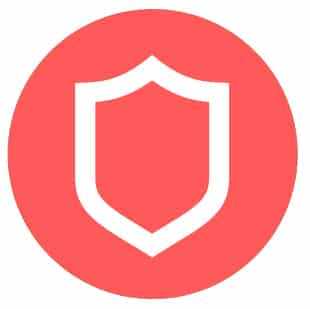 Keeping in mind that incentive software is not just a SaaS platform. Still, a full-service solution with professional services, we recommend using a company that has your program in mind and keeps in close contact to make sure your expectations are met daily.
At Brightspot, our job is to make your job easier and make your program a success. We built our proprietary incentive platform, Ignite, with these top 10 features with you in mind. If you have questions about incentive software (not just ours) or would like a no-strings-attached demo of Ignite, feel free to contact us. We're happy to help with no expectations or pressure!