Iceland Incentive Travel Programs
Earlier this year, I had the opportunity to experience Iceland incentive travel firsthand. This picturesque island is a country of great contrasts, where fire and ice coexist. With a landscape of volcanoes, glaciers, hot springs, and lava fields, there is never a dull moment. It is this combination of nature that creates some of the most memorable activities that any destination can offer. During my time in Reykjavik, I was able to experience some once in a lifetime activities that are perfect for an Iceland incentive travel program.
Iceland Incentive Travel Activities
With 4,500 square miles of glaciers covering Iceland, many activities can be enjoyed on the icy landscape. These activities include ice climbing and hiking or motorized options with ATVs, snowmobiles, buggy cars, snowcats, or even by boat.
Not only can you enjoy the spectacular views and adrenaline-filled options above the ice, but there are many ice caves to explore as well. Natural glacier caves, as they are properly called, provide stunning backdrops and once in a lifetime memories. All of these activities should be enjoyed with the proper guide or tour and never on your own.
In my opinion, the best way to see the beautiful landscape of Iceland is by Super Jeep. These truck and suburban combined vehicles provide the perfect transport throughout the island. With local guides driving, you are sure to learn about the local traditions and maybe see a troll or fairy! These vehicles not only withstand the off-roading terrain but can also withstand the icy conditions of the many glaciers of Iceland.
The most well-known attraction in Iceland has to be the Blue Lagoon. The milky-blue geothermal waters are surrounded by the stark black lava field and grey moss. Being named in National Geographic's "Top 25 Wonders of the World" has made this natural spa a bullet on every bucket list. Although often called a natural hot spring, the Blue Lagoon is actually a man-made structure. It was created in 1976 as a pool for wastewater from the power plant drilling for steam and hot water. The water contains natural minerals that have proven to be good for people's skin. Transformed in 1999 to the spa and hotel everyone recognizes today. You must pre-book your visit up to a few weeks in advance.
Right behind visiting the Blue Lagoon, most people visiting Iceland also partake in the Golden Circle route. Looping from Reykjavik through the southern landscape of Iceland, the route covers approximately 190 miles. This itinerary contains most of the top spots to see in Iceland, including the Pingvellir National Park, the Gullfoss waterfall, and the geysers Geysir and Strokkur.
I had the pleasure to visit the Gullfoss waterfall, or the Golden Falls while in Iceland, and it truly is a magical place to visit. Gullfoss is actually two separate waterfalls that stair step to each other for a total cascade of 105 feet. Unlike many other waterfalls in Iceland, Gullfoss is viewed from the top with walking paths for alternate views. Listed on Travel + Leisure's 25 Most Awe-Inspiring Waterfalls, you can't beat a shimmering rainbow that can be seen on most sunny days.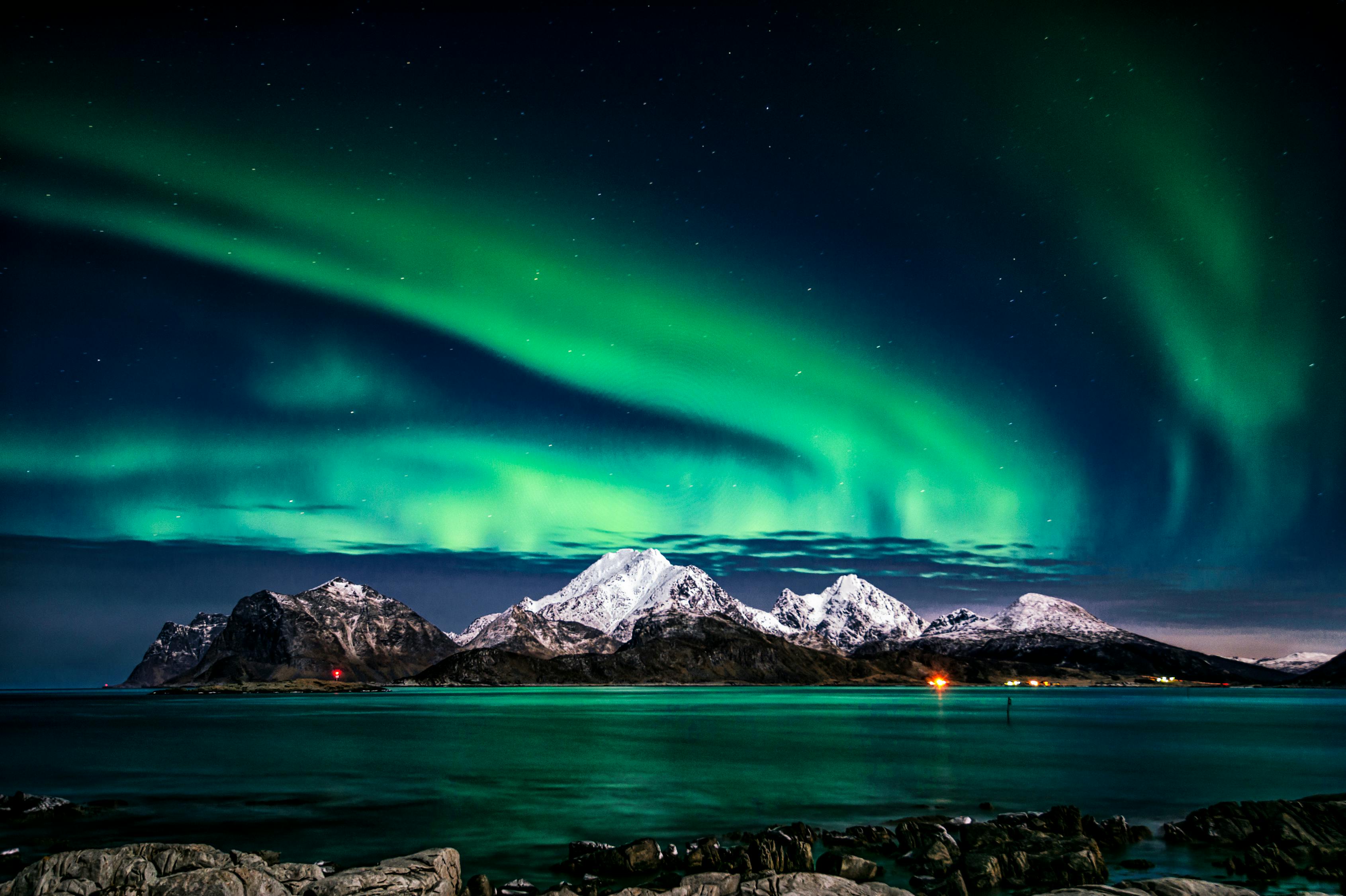 Northern lights are at the top of most traveler's to-see list, and few places on Earth offer a better view of the aurora borealis than Iceland. Viewing options are in abundance as you can embark from Reykjavik on a group tour by jeep, or if you're lucky, relax in the Blue Lagoon and catch the lights on a clear night while soaking in a geothermal bath. Glacier walks are another option for the more adventurous in the group looking to add an outdoorsy element to their program itinerary. Camp out under the night sky filled with the majesty of the aurora. Unforgettable!
While these are just a few of the many amazing activities and stops to enjoy in Iceland, there are many more awaiting your program. With Iceland's popularity growing, this is the perfect incentive travel destination for those who want to get out and enjoy these bucket list experiences. Iceland is so unique, in fact, it made it onto our incentive travel experts' list of "Top 20 Incentive Travel Destinations for 2020." Take a look at the list for more inspiration on where to take your group next.
If you're looking for more ways to make your incentive trip the best it can be, download our guide on improving your incentive travel program and see the 9 tips that could save your trip from turning stale.