How do you define success in your incentive programs? We live in a data-driven world and can no longer rely on positive feedback or good feelings to track the health of our incentive programs.
Analytics can help us understand what humans do, what motivates them, and why it changes over time. The more we know about our target audience (our participants), the more informed decisions we can make to improve on the traditional carrots and sticks.
Step 1: Leverage Your Existing Data Using Analytics Tools
Data has a reputation for being overwhelming and commonly known for its dull side. Fortunately, there are powerful tools that can provide you with actionable data in a clean and organized form.
Ignite Incentive Platform
Brightspot's full-service platform features an Analytics Dashboard that tracks participants, behaviors, engagement, and more. One of the dashboard's main benefits is its efficiency. It gives you the ability to view a quick snapshot of your program's performance with the help of real-time data.
 Google Analytics
Google's well-known creation is a popular Web Analytics interface that can be implemented free of charge. It uses a Javascript tracking code to collect data about your website users and their interactions with the site. Several key metrics include new vs. returning visitors, page views, sessions, and bounce rates.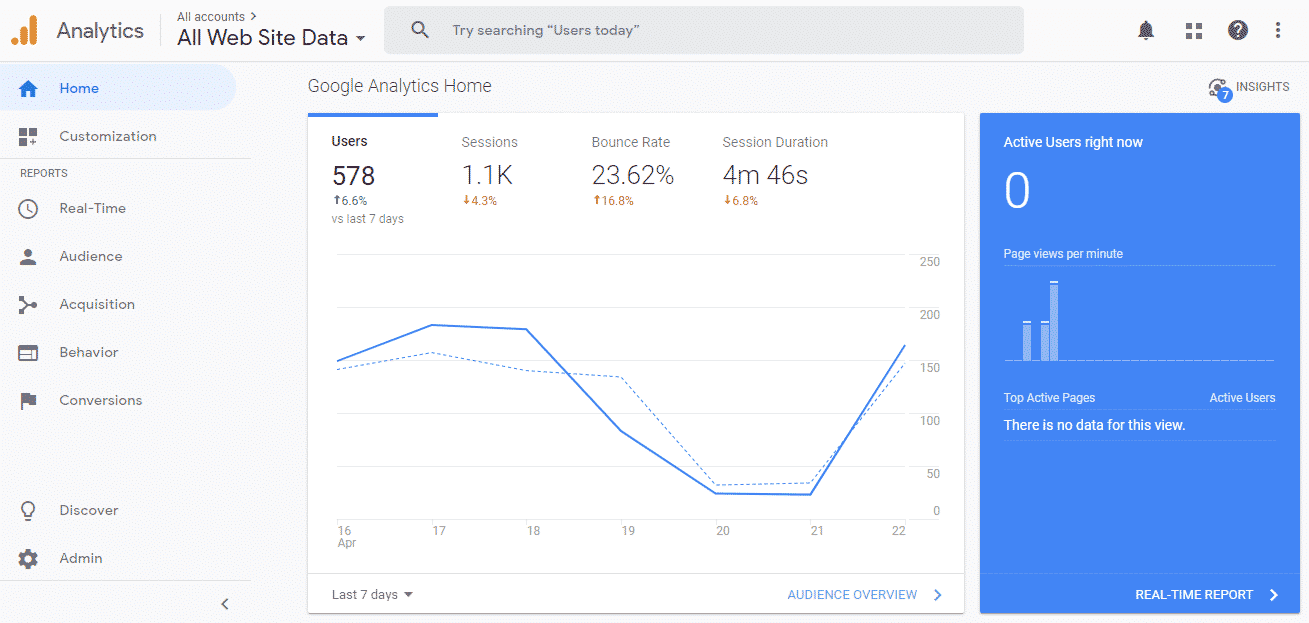 Your analytics data will uncover trends and insights about your incentive program and can give you answers to your questions:
• How many total users did I have in the last 12 months?
• How long do users spend on my site?
• What pages do people spend the most time on?
• What devices do my users use?
• What countries do my users come from?
Did you know that Google Analytics can be integrated with our Ignite Incentive Platform for a complete view of your program analytics?

Step 2: Capture The Data That Matters
With endless amounts of data and information, the task of filtering the good vs. bad data can be a challenge.
The first step is to revisit your program goals. Focus on up to 3 goals that align with your company's overall objectives. This will help you narrow down what primary data you need to start with.
The beauty of analytics is that the importance of specific data varies by program and is continually changing. To simplify this process, our primary data buckets for a web-based incentive program are Participant Enrollment, Claim Activity, and Award Redemptions.
Participant Enrollment:
• Track enrollments over a specific time period
• Check the participant's date of enrollment and cross-reference with your communication plan
• Stay up-to-date with the participant's engagement by using their last login date and time
Claim Activity:
• Define active vs. inactive participants based on account activity
• Measure timeliness of claim submissions and award payouts
Award Redemptions
• Understand your participant's interests and shopping patterns
• Refine award options to better align with your target audience (demographics and psychographics)
Step 3: Implement Change For A More Effective Program
Program analytics are essential to your program's potential and future success. However, a reporting machine is futile without the hope of change.
Incentive changes are often based on impulse rather than data. By analyzing participant behaviors, we can identify which programs are working, which are not, and what optimal changes can be made to drive engagement and improve performance.
Be proactive in making data-driven recommendations. What if we could identify these potential changes, and put them in place before the end of the quarter or end of the year? Whether you implement a new registration spiff or targeted communication, change to an incentive program, keep it alive, and top-of-mind.
We, "The Brightspotters", value the importance of program analytics. At Brightspot, we combine behavioral analysis and industry expertise to design practical and motivational incentives. If you have any questions or would like to know how we can bring bright ideas to your program, drop us a line!
Download our guide on how to choose an incentive software platform to see our most recommended features, key criteria, and tips from the experts. Don't let your incentive platform hold your program back from being the most efficient it can be!